To Schedule a Service -
Please Call 888-784-5643
From Inspection and Repairs to a Simple Oil Change,

Sunnyvale Ford

Specializes in Top-Tier Auto Service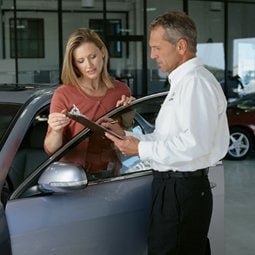 It's no secret that drivers from Sunnyvale like you want to get the most out of their new car. And why wouldn't you? That's why Sunnyvale Ford staffs an onsite facility that's trained to keep your Ford vehicle in tip-top shape.
Our secret? First: the training. Our team knows the ins and outs of your vehicle because they're trained to understand everything that makes Ford Focus, Fusion Energi, Mustang, Escape and C-MAX models tick. Second: our team is equipped with the latest Ford certified parts. After all, your car deserves nothing less.
If you're interested in seeing what we can do for your car, feel free to fill out our online contact form to set up an appointment. Or, if you'd like to speak with us as quickly as possible, feel free to either give us a call or to visit us at 650 East El Camino Real - a quick drive away from San Jose, Fremont, Santa Clara and Mountain View.
Schedule a Ford Service Appointment
To schedule a Ford service, maintenance or repair appointment at Sunnyvale Ford's Service Center, call (888) 784-5643.

Auto Repair Services Include:
Oil Change
Brake Service
Battery Replacement
Filter Replacement
Tire Rotation
Wheel Alignment
Coolant Flush
Transmission Service
Spark Plug Replacement
Suspension Repair